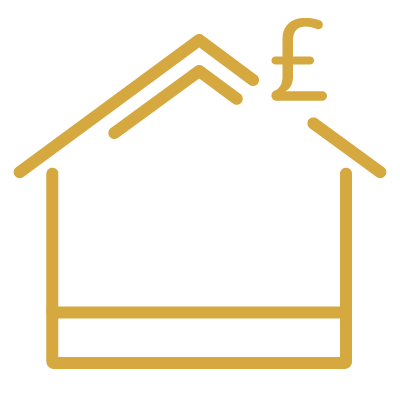 Whether you are a first-time buyer looking to take your first step on the housing ladder or an existing homeowner looking to move, we can help you every step of the way. Perhaps you are looking to move your existing mortgage to another property, known as porting? If so we would be happy to help.
If you are considering remortgaging to raise capital or simply looking to move to another product with your existing lender, we can assist with this too.
Think carefully before securing other debts against your home. Your home may be repossessed if you do not keep up repayments on your mortgage.
Whether you are looking to purchase your first investment property or looking to remortgage your portfolio then we can help.
You may also be considering letting your main home and purchasing another in what's known as a 'let to buy'. We have many years' experience of advising on buy to let mortgages and would be happy to help with your requirements.
Some buy to let mortgages are not regulated by the financial Conduct Authority.
Are you considering buying business premises or looking for bridging finance?
Please give us a call and we can put you in touch with experts in this complex area of lending.
Commercial mortgages are available by referral to a master broker only. Commercial mortgages are not regulated by the Financial Conduct Authority.
This gives your family financial protection if you die. Most people who buy life cover buy just enough to pay off their mortgage if they die. But is this really enough?
For most of us, our mortgage is only one of the many financial commitments we have. Credit cards, personal loans, council tax, childcare costs, food and utility bills are just some of the other regular payments that we have to make. And most of these commitments wouldn't go away if one of the breadwinners died.
This is where protection insurance can help. You can buy life cover that pays out as a lump sum or a monthly income to cover the bills if you have to make a claim during the term of your plan. You can even combine both types of payment in one plan to give your family protection that covers the mortgage and provides the income they would need to live in the family home without you. We can offer advice on the different types of policies available and the one that is best suited to you.
Critical Illness Cover provides financial protection for you and your family if you become ill with one of a list of defined critical illnesses.
If you were to become seriously ill tomorrow, what impact do you think this would have on you and your family? And what would your priorities be? For most of us our biggest concern would be surviving the illness and recovering from it.
But it can be difficult to focus 100% on getting better if you're worried about the next big bill that's going to come through the door. Sadly this is a reality for many families whose lives have been turned upside down by illness.
This can be arranged as an optional addition to your life insurance policy. It can also be arranged as a stand-alone policy. It pays out a tax free lump sum that could help repay debts or cover loss of income whilst rehabilitating. It pays out upon diagnosis of one of a range of specified serious illnesses such as:
Cancer (of specified types)

Coronary artery by-pass surgery

Heart attack (of specified type / severity)

Kidney failure – major organ transplant

Multiple Sclerosis

Stroke
This is not a definitive list – many more illnesses are covered and do vary between insurers.
We can help you find the best plan to suit your requirements and budget.
Income Protection can provide a monthly income if you become ill with an illness that may not be critical, but is severe enough to stop you from going to work for a long time.
The working world has changed dramatically in recent years. One thing remains constant however, and that's the fact that most of us need to work to pay the bills and to enjoy all the good things in life like holidays, cars and meals out.
But bills don't stop arriving – even if we are very sick. 
If you fall ill or have an accident and are unable to work, the sudden loss of income could be devastating. Even if you don't earn an income but look after the home all day, it would be very expensive to pay someone to do all the work that you do.  
That's where income protection comes in. It pays out an income if you're unable to work because of illness or injury. 
There are a number of different companies offering income protection insurance and we will be happy to ensure that you have the cover that is right for you. We can offer cover whether you are employed or self-employed and can integrate cover with any employee benefits you may have.
Running your own business may leave you little time to consider your financial future, but what would you do if a critical illness such as a heart attack or stroke, forced you, or a key employee, to be absent from work for a period of weeks or months?
If the worst should happen and your business is not fully protected, your business could be left without enough money to pay your running costs. You may have covered the tangible assets of your business, but have you protected yourself, your share in the business or those key individuals who may contribute heavily to profits?
It is usually a requirement from lenders that you have suitable buildings insurance in place. In addition to this you may want to insure the contents of your home as well. Providers offer many additional benefits if required such as cover for your valuables away from home, legal and home emergency cover. We can help explain all the different options and help you select the right cover.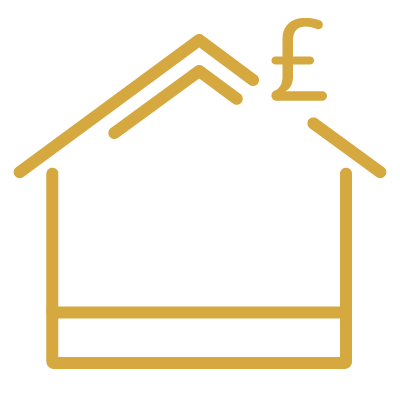 Equity release will reduce the value of your estate and can affect your eligibility for means tested benefits.
We have been advising clients on equity release for many years. Equity release is a way of unlocking capital from your home. There are two types of equity release plan, a lifetime mortgage and a home reversion scheme. Plans are flexible allowing you to draw down money only when required you can also choose to pay some or all of the monthly interest due if required.
People release equity for all sorts of reasons including:
Debt consolidation to pay off existing mortgages or financial commitments
Gifts to family
Holidays
Home improvements
Private healthcare
Car or other large purchases
So if you are aged 55 or over, own your own home with little or no mortgage on it then please give us a call. We can then discuss your requirements and help you find the plan best suited to you.
What our clients are saying…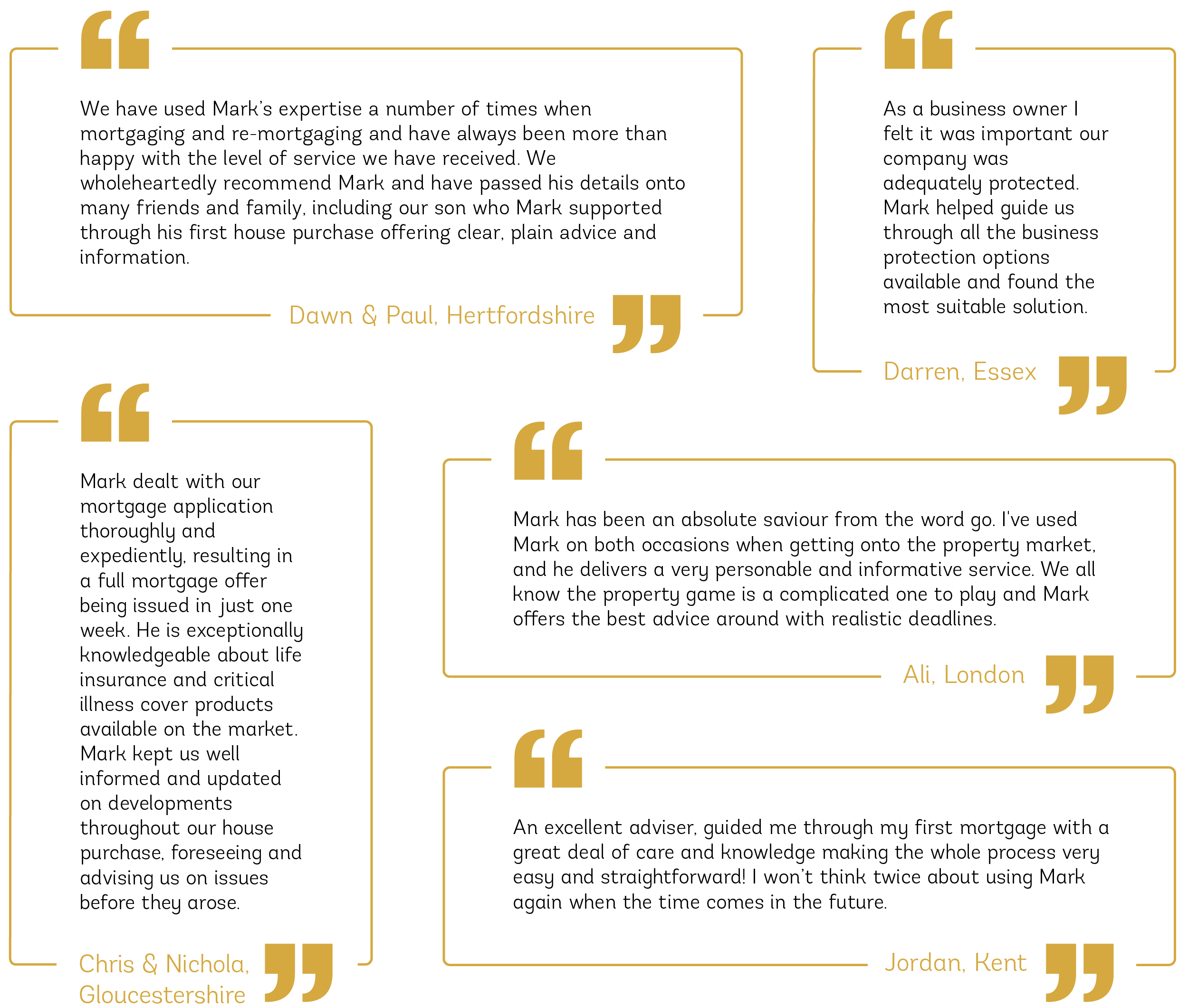 What our clients are saying…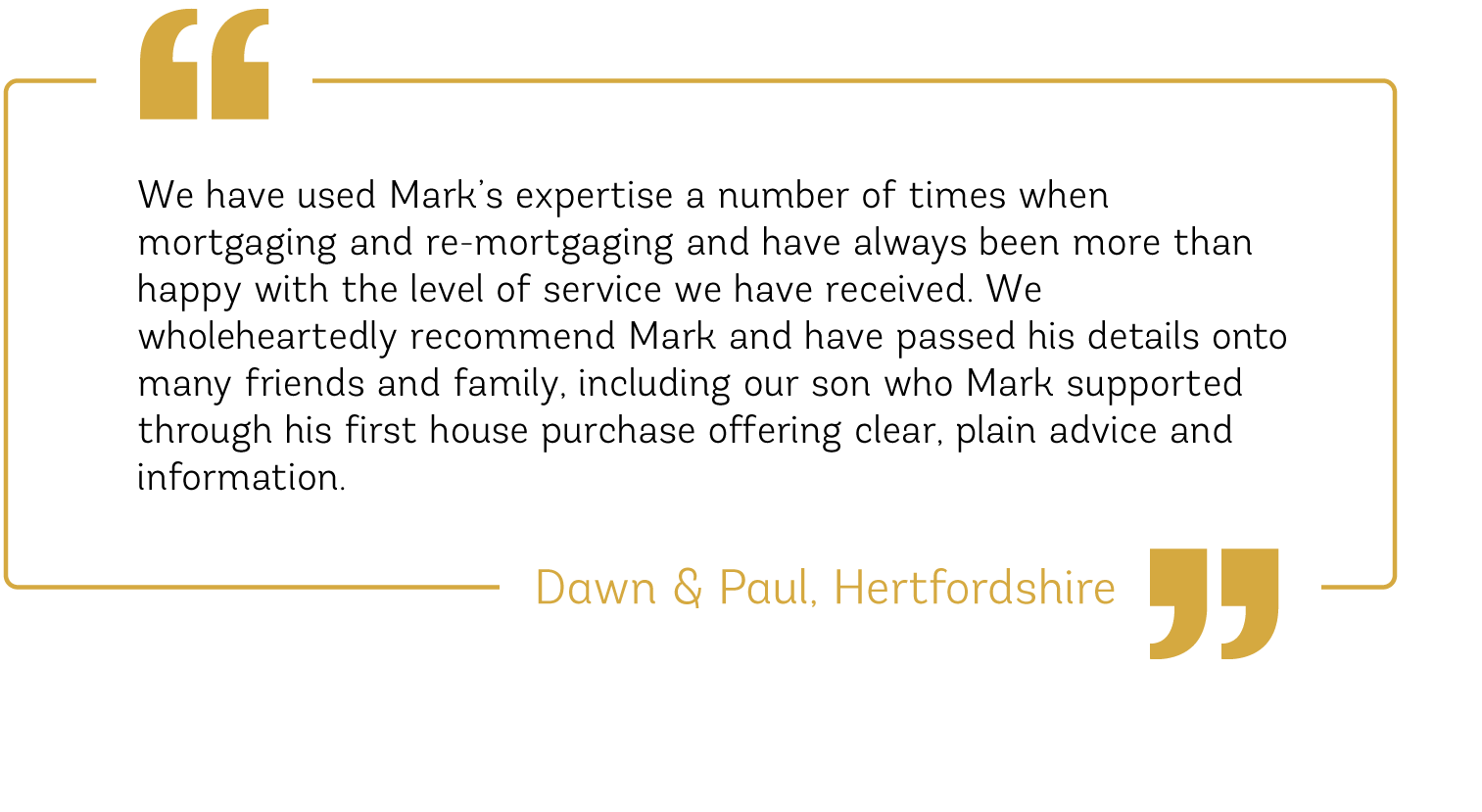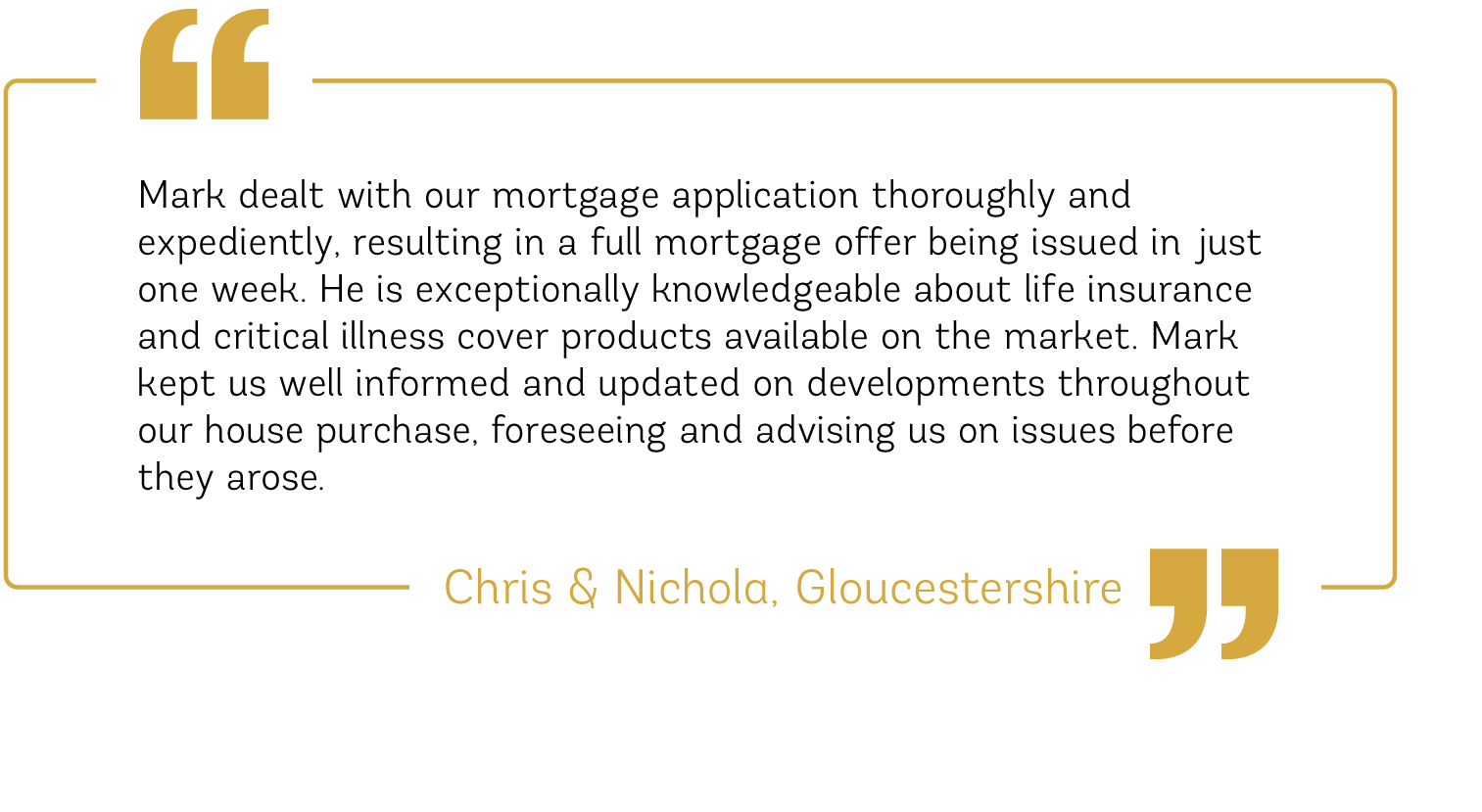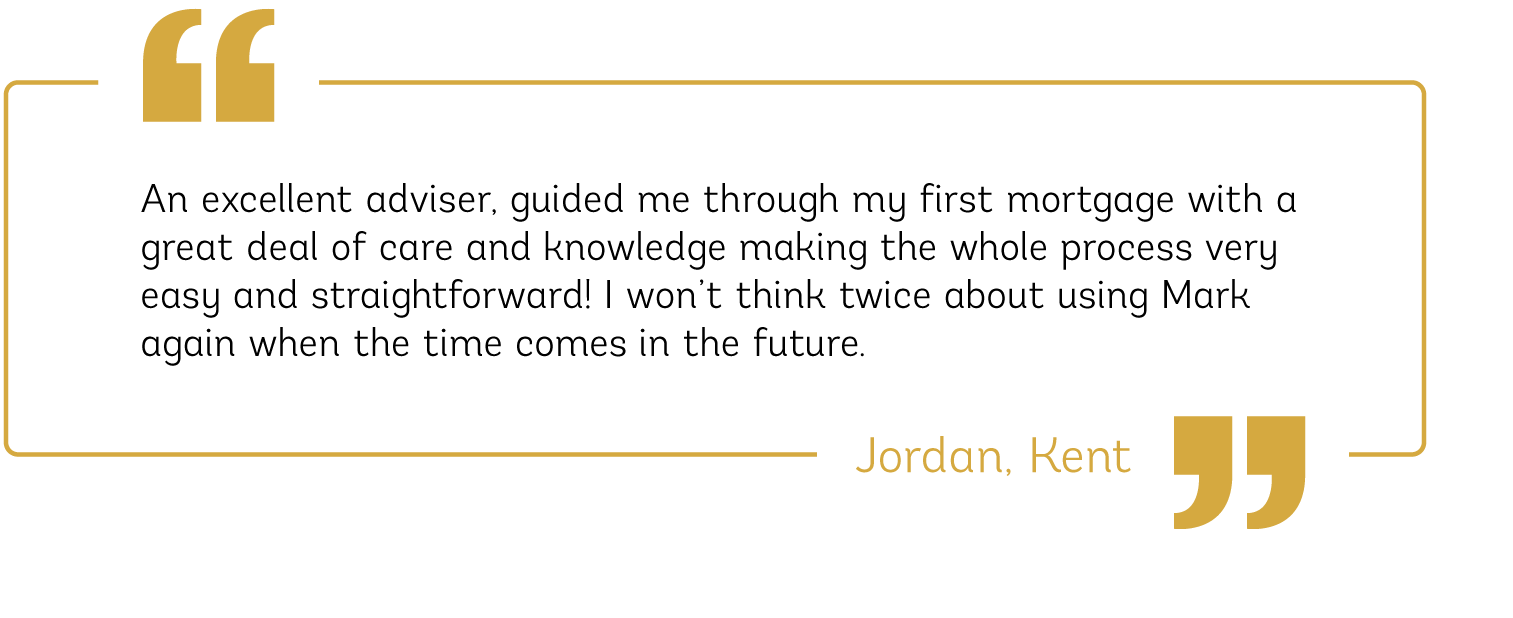 YOUR HOME MAY BE REPOSSESSED IF YOU DO NOT KEEP UP REPAYMENTS ON YOUR MORTGAGE.
Prospect Financial Ltd is registered in England and Wales No. 8809965. Registered Address: Unit 2 Lakeview Stables St. Clere, Kemsing, Sevenoaks, England, TN15 6NL. Prospect Financial Limited is an appointed representative of Quilter Mortgage Planning, which is authorised and regulated by the Financial Conduct Authority. Quilter Mortgage Planning are entered on the FCA register under reference 440718.
View our privacy policy.